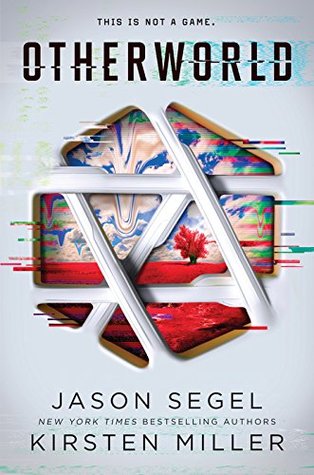 Stars — 4/5
Summary — The company says Otherworld is amazing — like nothing you've ever seen before. They say it's addictive — that you'll want to stay forever. They promise Otherworld will make all your dreams come true.
Simon thought Otherworld was a game. Turns out he knew nothing. Otherworld is the next phase of reality. It's everything you've ever wanted.
And it's about to change humanity forever.
Welcome to the Otherworld. No one could have seen it coming.
Thoughts — I loved Otherworld. It was funny and somewhat serious at the same time. It almost felt like reading about a possible future for our world, just because in reality, technology is so advanced now that it's kind of scary. The characters in Otherworld all had their own attributes that made them, them. Like, Simon had his nose, or Kishka as he called it.
Simon was my favorite character. He was hilarious even though his parents didn't seemed like they cared at all. His childhood wasn't full of loving memories and his parents were rich and constantly gone. That just made me love him more. I've also found that characters with the name Simon have gone through so much, but they have a great sense of humor.
Another thing that was great about this book was that I got to meet Jason Segel and Kirsten Miller at Yallfest a couple of weeks ago and it was amazing. They were hilarious and I stood in line for twenty minutes to get the book signed. Their panel was awesome!
Age — 13+