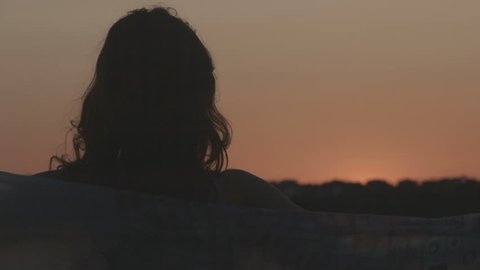 There is no way to escape. "Be as merciful as possible," I pleaded with Kikona. She nodded — were those tears in her eyes? Yes, inky black tears, filling them.
"NO!" screamed my father again. He writhed in pain. She raised her clawed hand above my head and I tried my best not to flinch.
But then I saw terror in her eyes at what she was about to do. No, don't! I silently pleaded. But she shook her head imperceptibly. With a terrible slash, she brought her claws down upon Vellair.
I can't describe the sound that went through the air. It was Vellair's death cry, and it knocked me to the ground, and the worst pain I'd ever felt wracked me. I could feel my life leaking away as wave after wave of lightning struck. I gratefully fled into the fuzzy darkness, wondering if I'd ever wake again.
---
When I awoke, I was on a cart again. "She's awake!" cried a voice, and someone's arms wrapped around me. Father. And I looked down at my arms, which were pale in the setting sunlight. I was a human again!
I wanted so terribly to tell him I loved him, that I was so sorry, but my voice wouldn't work. I sat up and I saw a woman atop an ordinary horse riding ahead.
How long was I unconscious? I wanted to ask, but I still couldn't talk. I was unable. Father's eyes went confused at my frantic motions, but a heavy understanding soon settled over them. And still, to this day, I am mute from the encounter from Vellair.
"We're going home," Father told me. I leaned on his shoulder, feeling incredibly weak. My hands shook as I took a deep breath of biting air. "Vellair's spell is broken." A flood of relief accompanied his words. Kikona had saved us all when she killed Vellair.
"Indeed you are," said the woman riding the horse. She turned around. "I am Augusta. You knew me as Kikona."
Kikona! I wanted to tell her how much love filled my heart for this woman, even though I had hated her and feared her. Or was it just Vellair for whom I had felt those things?
But I couldn't talk. Augusta's eyes grew sad. "We're going to make things right," she told me. "We're going to heal the wounds that Vellair opened."
She can't heal every wound, I thought sadly. But it's good that we are trying.